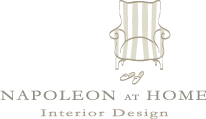 Interior Design
We believe that great design has the power to transform an environment into a cherished home that provides beauty and without sacrificing practical needs. When we design interiors, we love to combine the crisp clean lines of current styles with timeless pieces to create the unexpected. We listen, offer inspiration and help you achieve your personal vision.
Whether you need assistance from floor to ceiling, or just a little guidance to pull it all together, we help you avoid expensive design mistakes. Every room that we design reflects the unique character and lifestyle of our clients. We work closely with them to create a space that nurtures their spirit and provides a sanctuary from the everyday.
Napoleon At Home specializes in residential interior design and staging for homes in the San Francisco Bay area, mid peninsula, and south bay.
Home Staging
Since it's inception in 2006, Napoleon At Home has emerged as the premiere staging company in the Bay Area. We offer our staging services throughout Silicon Valley and the surrounding cities. Our staged interiors reflect our extensive education and experience in the field of interior design. Our staging inventory showcases our thoughtfully designed furnishings, accessories and artwork, all carefully selected to create a beautiful and inviting home for sale.
When you work with us to stage your home or listing, we offer complimentary paint color consultation throughout the house. We are also available on an hourly basis to consult with you on interior and exterior remodeling and/or upgrades so that the overall design is thoughtfully coordinated and consistant with the overall style objective. The end result is a stand out listing that captures the buyer and closes the sale!